Heather P.B.
Head of School, Columbia Teachers College Lab Preschool – Hollingworth New York, NY
"I hope every school has the opportunity for their children to play with big blocks like these – they inspire a child's imagination – they are a must have."

Changsook K.
     Chairperson, Grimm Kindergartens Seoul, South Korea
"While children play with these big blocks they learn – developing STEM skills – science, use of technology, engineering and design, math.  All so very important."

Michelle B.
Director, The Discovery School, at the Bay Area Discovery Museum Sausalito, California
"I just love enabling my students to  collaborate and problem solve I see big blocks as a big boost to  early childhood learning."

Kristen B.
Director, Malibu Methodist Nursery, Los Angeles, California
"Play, theme, and project based learning is key to the philosophy of our preschool – and, these big blocks add so much to our kids daily activities."

Katyna S.
Winston-Salem, NC
"I witnessed first-hand how the big foam blocks transform a class of kids into a group of builders, working together create amazing sculptures – I think they built a spider!"

Eric K.
Boston, MA
"These are BIG blocks – and I can see how all the lifting and carrying by the kids builds the body – strength and dexterity, as well as the mind – all really important."

Ali K.
Chicago, IL
"These big block sets are very portable, love that – it's a moveable, mobile playground. indoor, outdoor – also so much safer than traditional playgrounds.  So much fun, we need more blocks!"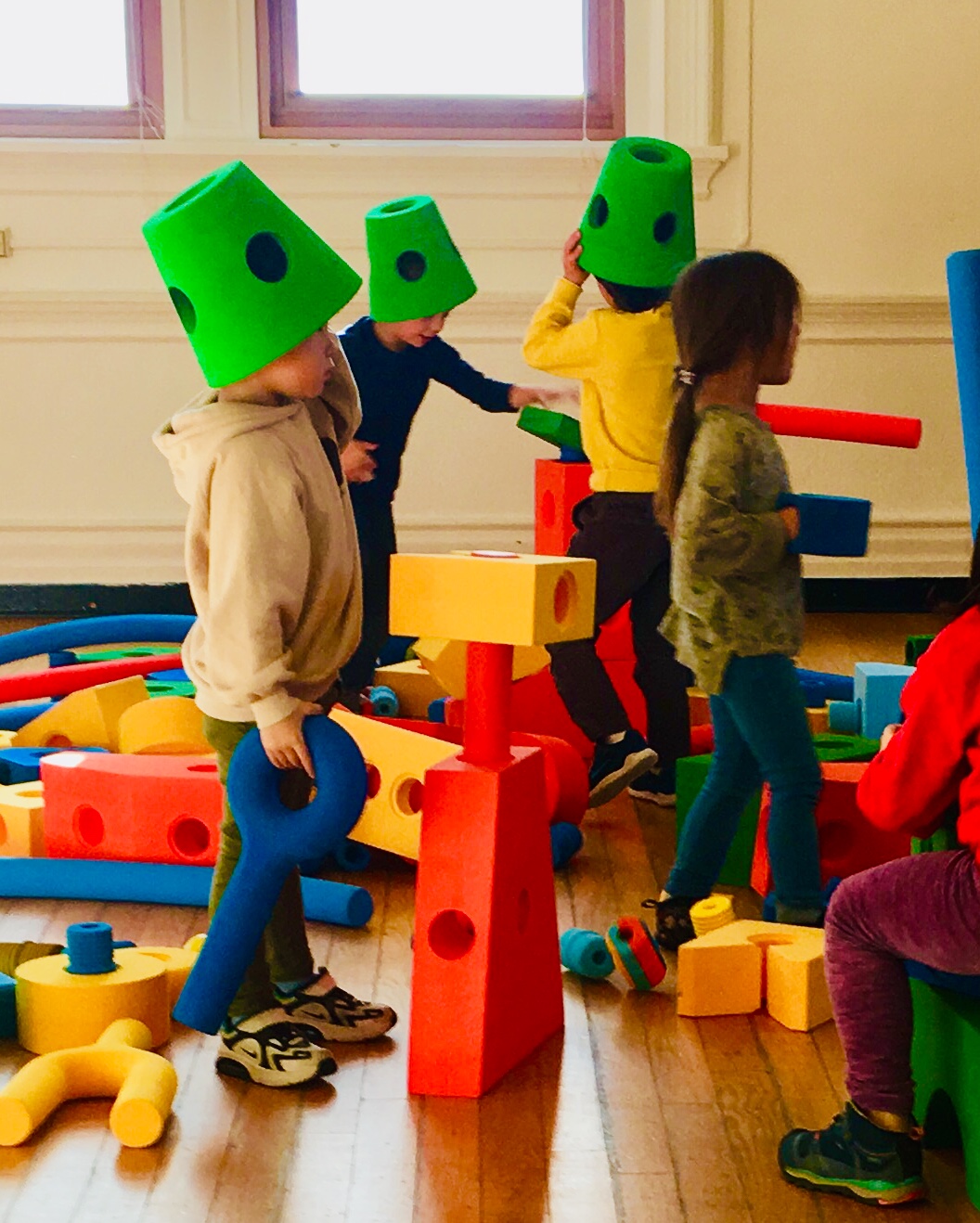 Mary L.
Naples, FL
"Used to be a teacher, always a mom!  These large foam blocks are unbelievable – magical is the word. They bring fun, energy, and creativity to a group of children. I know the blocks also contribute to the STEM curriculum being taught today."

Frankie
5 years old
"We dream about playing all day."

Michael
6 years old
"These blocks are so big, they make me so happy!"

Jeannette
     8 years old      
"I love to build, these blocks make me think about being an artist" 

Todd 
3 years old
"YES please"