Play Is The Best Way For Kids To Learn and Bright Day Is Telling That Compelling Story.

The Mission …
After years of planning, and months of filming, Bright Day Foundation (and is sister company – Bright Day Big Blocks) is well into the production of their world-changing film documentary project.
The project with the working title, PLAY IS THE WAY! Is described as "the beginning of a radical movement looking to urgently implore engaged parents and educators to reinvent early childhood education," explains David Krishock, Executive Director, at Bright Day Foundation.
Krishock continues by saying, "the hypothesis is simple – we believe play is the best way for children to learn, it's a much more natural way for them to engage and absorb knowledge.  Play-based learning is totally child-directed, it encourages children's natural curiosity – to explore, experiment, question and learn.  It's time to dispose of the antiquated baby-sitter model of early learning, to better respect our children, and to provide them the best opportunity to develop cognitively, emotionally, socially, and physically."

Film Production …
Film production began the fall of 2019 in the USA, San Francisco and New York City specifically.  The film crew visited Bay Area Discovery Museum in the west, and in the east, Hollingworth Preschool at Columbia University, and the Brooklyn Children's Museum.  The children played and the film crew captured hours of evidence of children being curious, creative, using their imaginations, self-expressing, collaborating and communicating, solving problems and making decisions, building strength and dexterity, growing confidence and becoming more self-assured.
Watch Our Film Preview …
Krishock continues further, "Bright Day Foundation has set up a film documentary website:
Here you can view our 5 minute film preview and learn more about this mission critical initiative.  PLEASE VISIT, VIEW, AND ENJOY!"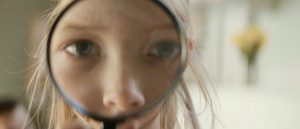 What's Next …
"The coming of the pandemic slowed the projects filming progress", says Krishock, "we were originally scheduled to finish all international filming this past summer.  Our visits to global play-based learning best practice centers (schools and playgrounds) in Japan, South Korea, England and Denmark have all been rescheduled."
Additionally, there will be more USA filming in select locations in Austin, Texas and Los Angeles, California – at play centers that have demonstrated mastery of play-based, project based and theme based early childhood education.
Everyone at Bright Day Foundation, all of our Partners In Play (international best practice centers), and our film production company are now ready and set to go and safely restart this project.
Krishock concludes by saying, "our Bright Day Foundation is always happy to communicate more about who we are and what we do – for more information always feel free to reach out to us" – by phone, +1-818-914-6541 or email at contact@brightdayfoundation.org.

Play Is The Way!